4 Things to Check When Buying a Coffee Maker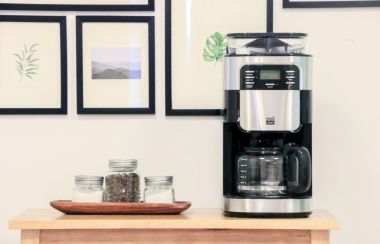 Coffee is a staple drink that powers many to finish their daily tasks. They vary in flavors, strength, and mixes, all catering to different tastes. And with the pandemic keeping coffee shops nearly empty, some people turn to trusty coffee makers to brew their favorite coffee drinks at home.
With many coffee makers available in the market, you might be tempted to buy them all. Having different types of coffee makers might just create all your favorite coffee mixes, right? Of course, doing so will definitely break your bank. Consider looking for these four things to locate the perfect coffee maker for your home.
Brew Size
Coffee makers vary in their brew size. Some can brew up to six teacup sizes or one mug combined, while others can hold up to six or eight coffee mugs. If you are a "one cup of coffee a day" kind of person, a coffee maker with a smaller brew size might be ideal for you. Single-cup brewers are also suitable for yuppies living in cozy spaces — like the studio units in Urban Deca Homes in Tondo, Manila — as they are compact and don't occupy much space. But if you live with other coffee lovers, getting a coffee maker with a larger brew size might be more cost-efficient and suitable for your caffeine needs.
Coffee-Type Compatibility
Standard coffee makers produce brewed coffee. Other coffee-making machines can process more potent brews such as espressos. Having two different devices is convenient, especially if you live with people who prefer different coffee types. However, having a separate coffee and espresso maker can take up more space on your kitchen counter.
Getting a hybrid coffee machine might be more convenient for you and your budget. You'll find a handful of brands offering hybrid coffee makers that can make typical brews, espressos, cappuccinos, and even tea or hot chocolate. In turn, you'll have a coffee shop in your kitchen.
How Long Will It Stay Warm?
For some, lukewarm or cold coffee is a no-no. Standard coffee maker can only keep their brews hot for a few minutes as they are not designed to be "thermoses." Plus, leaving your coffee maker turned on for too long may damage the heating plate and cause your coffee to have a burnt flavor.
Unless you like to cool your coffee to make an iced blended drink, it is best to get a coffee maker with a thermal carafe. These keep your drink piping hot for more extended periods. Glass brewers with warming plates are also ideal alternatives if you are after aesthetics.
Sustainability
Many coffee makers in the market offer hi-tech features that make brewing at home more fun and convenient. However, some coffee makers have sustainable features for those who want to reduce waste, cut down on their electricity bills, and save the environment.
Non-electric coffee makers such as French presses, stove-top Moka pots, cold brew makers, and pour-over coffee makers are some of your sustainable options. Because they don't rely on electricity, they are perfect for camping and office use. You'll also find electric-free coffee makers with reusable coffee filters that you can wash and use up to a hundred times.
As a whole, coffee making has become more fun and sophisticated thanks to the technological advances in coffee makers. While hi-tech features are pleasing, it is crucial to consider these four factors when looking for and purchasing a coffee maker.